Classe365
SAAS Product for E-Learning and Institute Management
Platforms:
Web, Android, iOS
Technologies:
CakePHP, MySQL, ReactNative, ReactJs, Node.js
Integrations:
Stripe, PayPal, SendGrid, Twilio, Zapier, WhatsApp, Google, Calendar, Google Classrooms, Zoom, PandaDoc, MS Teams
Industry:
E-learning & Education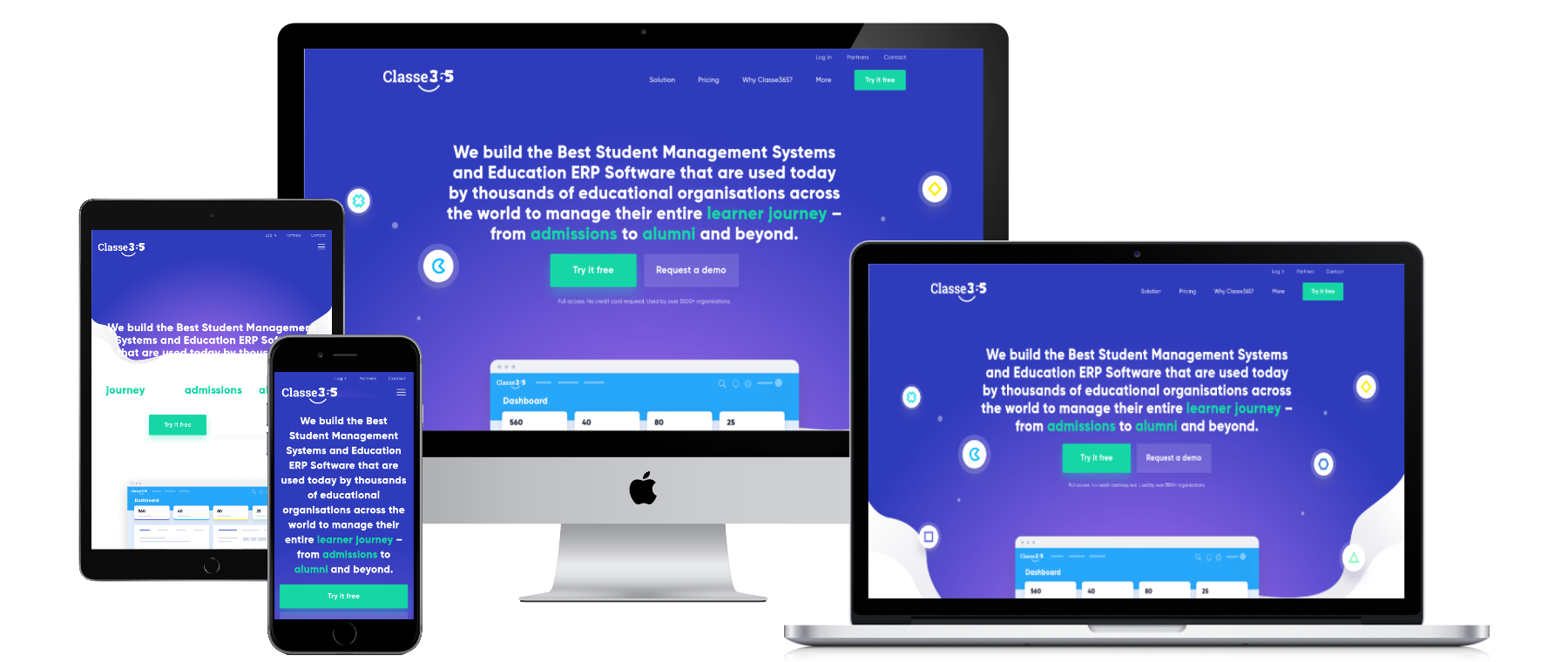 Presenting our flagship SAAS product for academic institutions, offering easy registration and access to features like SIS, Admissions Management, Attendance Tracking, Grading, Transcripts, Events Management, and more.
Our robust web and mobile application provides administrators, teachers, students, and parents with a seamless experience. Developed over five years, we continuously enhance the platform based on valuable client feedback, delivering an intuitive, reliable, and scalable solution.
Jobs365
B2B Platform to connect Institutes and Employers for Campus Recruitments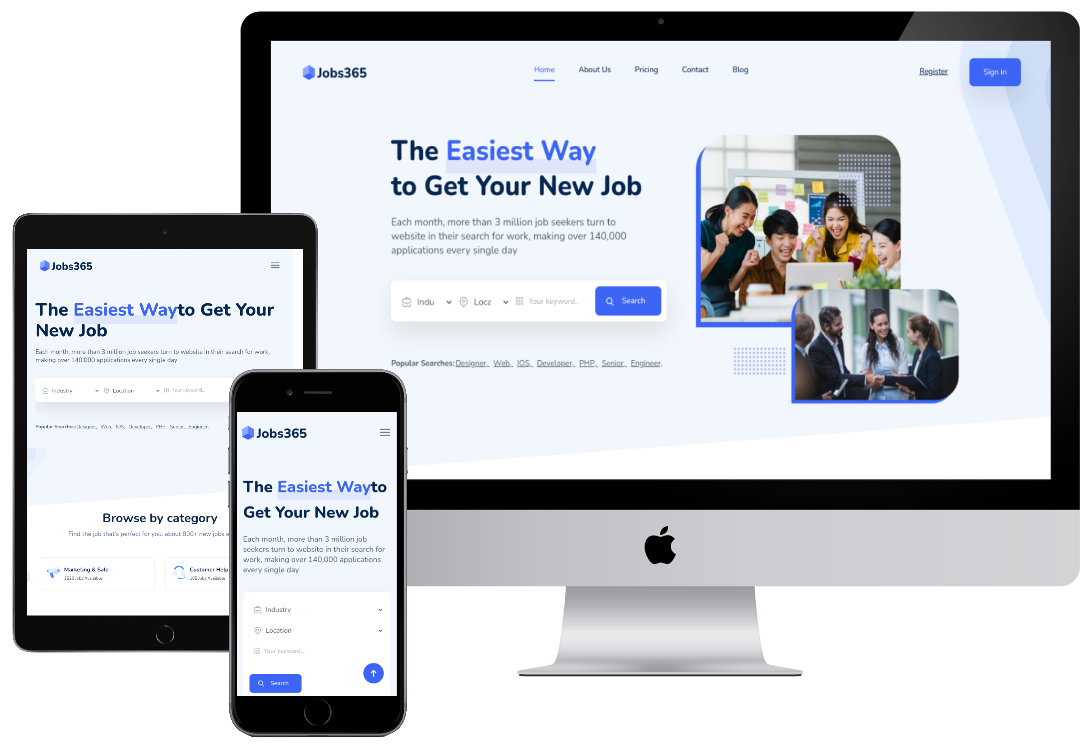 Technologies:
Node.js, ReactJs, Next.js, MongoDB
Our B2B platform revolutionizes campus recruitment, connecting institutes and employers on a centralized hub. It streamlines finding top talent and matching them with the right opportunities.
Our dedicated team prioritizes user experience, security, and scalability in developing this platform. With cutting-edge technology, we aim to redefine campus recruitment and empower institutes and employers to find the perfect match.
WorkForce Manager
Task Management and HR Solution
With its intuitive user interface and comprehensive feature set, our WorkForce Manager web application revolutionizes employee management. Seamlessly manage tasks, to-do lists, performance, attendance, leaves, and pay slips with ease. Administrators and project managers gain effortless oversight of tasks, performance, and attendance, while HR personnel efficiently handle attendance, leaves, and salary slips. Empowering employees themselves, they can easily manage their own to-do lists and personal notes, while accessing vital information such as leaves, attendance, and salary slips.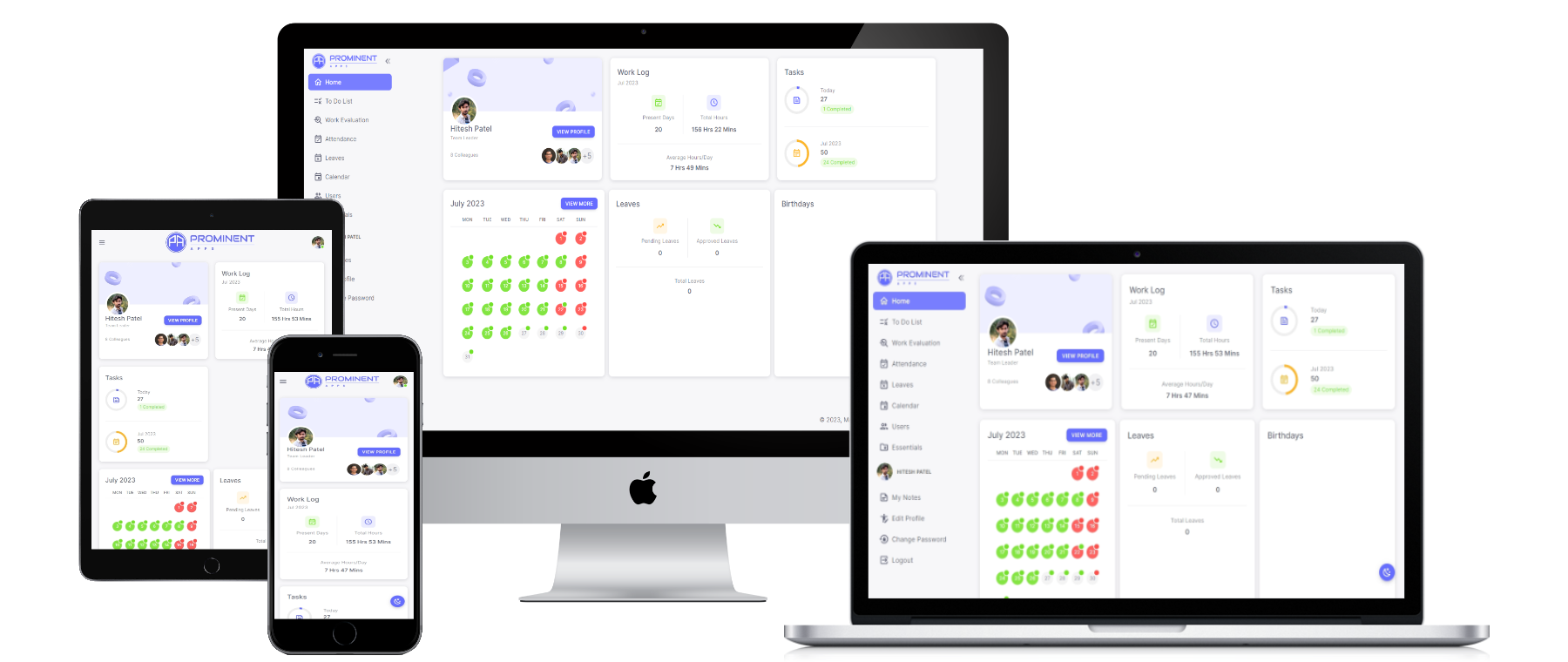 Technologies:
Node.js, ReactJs, Next.js, MongoDB